Hover to zoom or click to see more images…
$ 189.00

Today is Tuesday August 22nd
Want a gift by Saturday, order now
In Stock
*If no price appears click to check new pricing.
Stanley SHP2000 2000 psi Electric Pressure Washer with Nozzles, Spray Gun, Hose Reel, 30′ Hose & Detergent Tank, Yellow, Medium
POWERFUL CLEANING FORCE: Perfect for siding, decks, cement, pavement, pools, outdoor furniture, cars, trucks, RVs, ATVs, garbage cans, animal cages and more.
SAVE WATER OVER A GARDEN HOSE: Up to 80% over a standard garden hose with 40% more water pressure.
MORE FEATURES: On-board hose reel for easy storage of the high pressure hose. Built in detergent tank.
LEAKPROOF CONNECTIONS: Professional grade brass garden hose connector and 22mm connections. The connection of choice for professional level accessories.
WARRANTY AND CUSTOMER SUPPORT: Your new pressure washer is covered with a 2 year limited warranty. Contact customer support anytime for the lifetime of the electric pressure washer.
The Stanley SHP 2000 is a powerful and dependable electric pressure washer made for outdoor cleaning needs. It has a on-board hose reel for easy storage of the high pressure hose. Built in detergent tank to get tough stuff loose or remove deep-down stains (always use a pressure washer safe detergent). Cleaning power comes from a universal motor and tri-axial pressure washer pump delivering 2,000 PSI of adjustable cleaning power that you can use to quickly blast away dirt, mold, mildew and grime to reveal a fresh clean look. Clean wood surfaces like decks, siding and fences clean to look new again with no need to sand, scrape, or paint. Safe to use on most concrete, stone and stucco surfaces. Pressure washing cars, trucks, motorcycles, RVs, ATVs and bicycles happens in minutes. Finally don't forget to use this on patio furniture, garbage cans, pet cages, lawn mowers, outdoor equipment and much more. Like all dependable Stanley products this pressure washer is has a 2 year warranty and easy to reach customer service available by online chat, email or phone located in the United States.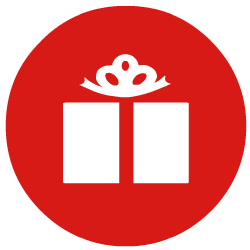 Incredible Gift for Hubbies…
---
Customer Rants & Raves About: Stanley SHP2000 2000 psi Electric Pressure Washer with Nozzles, Spray Gun, Hose Reel, 30′ Hose & Detergent Tank, Yellow, Medium

Order now and get a gift for him by Saturday
Search For More Gift Ideas