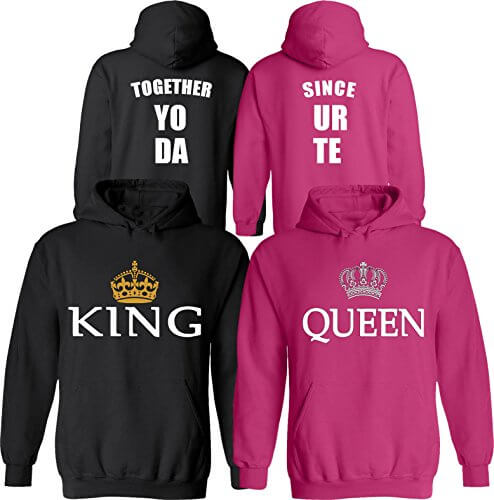 Anniversary Gifts for Husbands
Show your love to each other with Couples Apparel's inspiring range of matching couple hoodies. Matchy-Matchy cute couple outfits take relationships to the next level. Perfect matching outfit for many occasions. Spread your love everywhere you go. Please take a look at second picture for Men and Women size charts.
King & Queen Matching Couple Hoodies
$ 45.99
Simple Gift Ideas...